During 2 – 6 March 2020, H.E. Morakot Sriswasdi, Ambassador and Permanent Representative of Thailand in Vienna participated in various activities during the 63rd Session of the Commission on Narcotic Drugs (CND) as follows:
1. On 2 March 2020, during the opening ceremony, Ambassador Sriswasdi, in her capacity as Chair of the Asia-Pacific Group, delivered the Group's statement reaffirming that the world drug problem remains a multi-faceted challenge to be effectively addressed in a multilateral setting. She further underlined the fact that the complexity of the world drug problem has greatly evolved in the past few years and the need to respond to the serious challenges posed by the increasing links between drug trafficking, corruption, and other forms of organized crime, including trafficking in persons, trafficking in firearms, cybercrime, money-laundering and terrorism financing. Furthermore, Ambassador Sriswasdi underlined that this year Member States also experience the complexity in dealing with one particular issue regarding the world drug problem: WHO recommendations on scheduling of cannabis and cannabis-related substances. In this regard, the Group reiterated that the recommendations must be carefully and responsibly considered for the benefit of international community and society.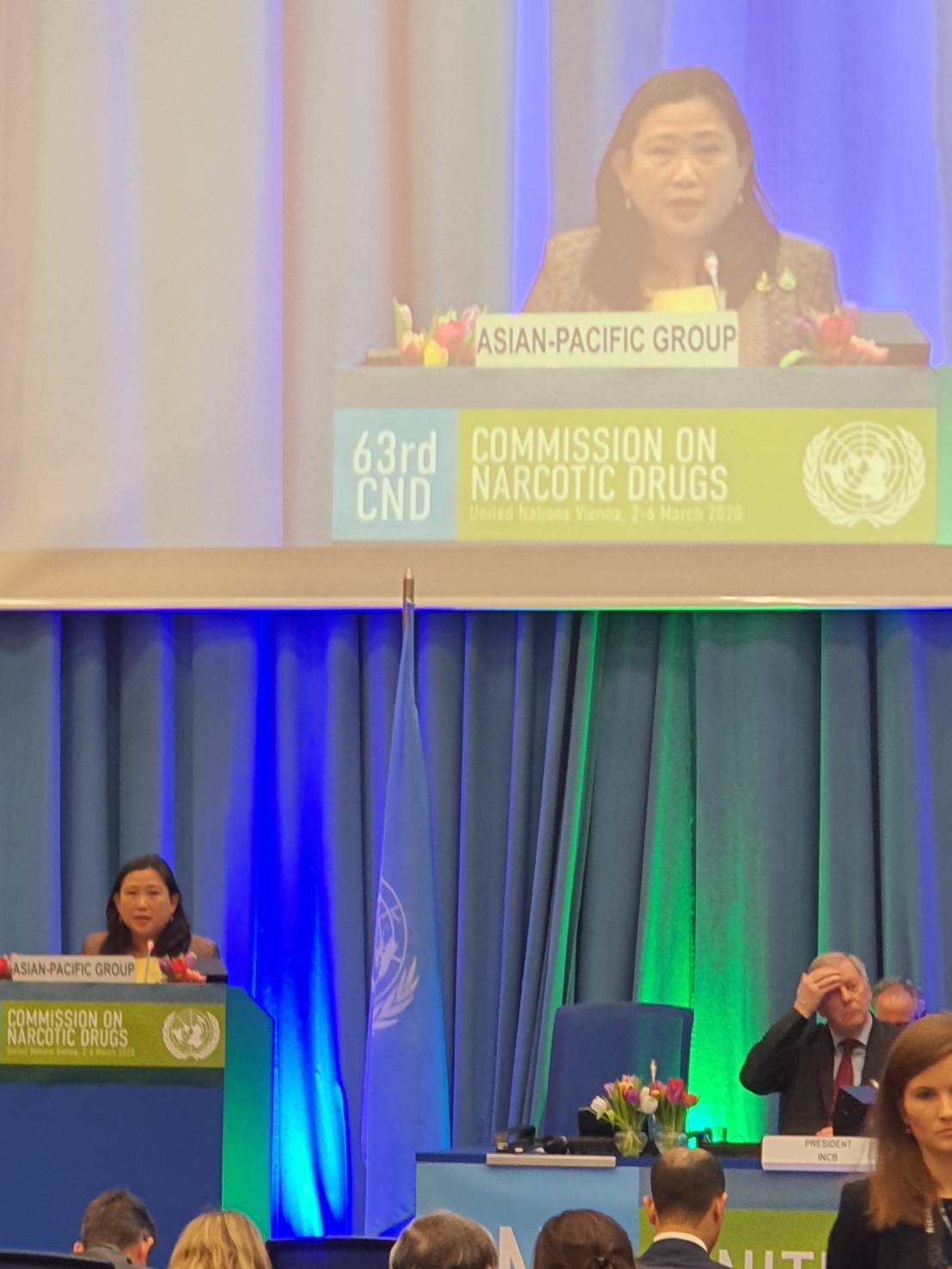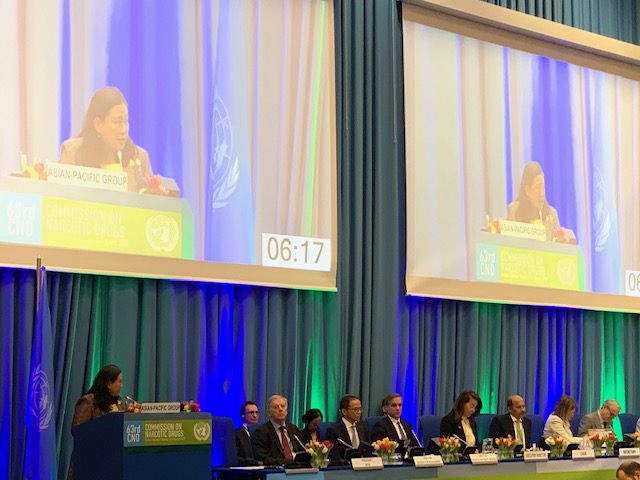 2. In the afternoon, Ambassador Sriswasdi participated as a panelist together with Ambassador of Germany and Peru and Director, Division of Operation of the UNODC, in a side event entitled "Challenges in the role of development in drug control policies" organized by the Mae Fah Luang Foundation under Royal Patronage, Permanent Mission of Peru in Vienna, Deutsche Gesellschaft für Internationale Zusammenarbeit (GIZ) and the United Nations Office on Drugs and Crime (UNODC), to deliberate on the connection between people-centric alternative development programmes in a comprehensive, long term, and inclusive approach to both narcotic crops and synthetics in the rural and urban settings.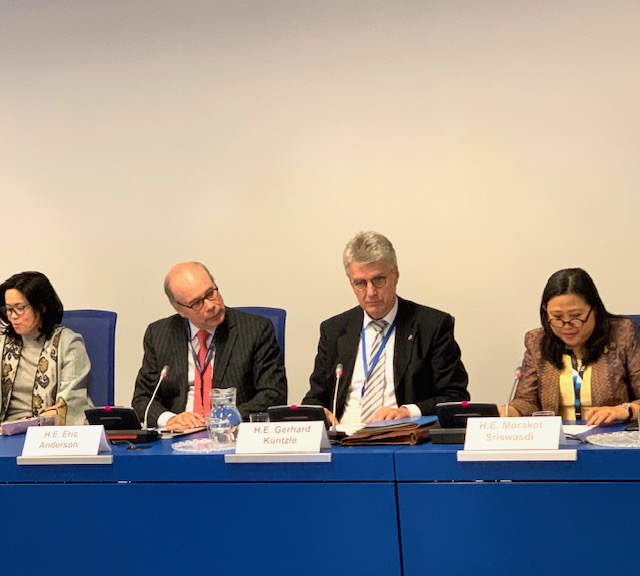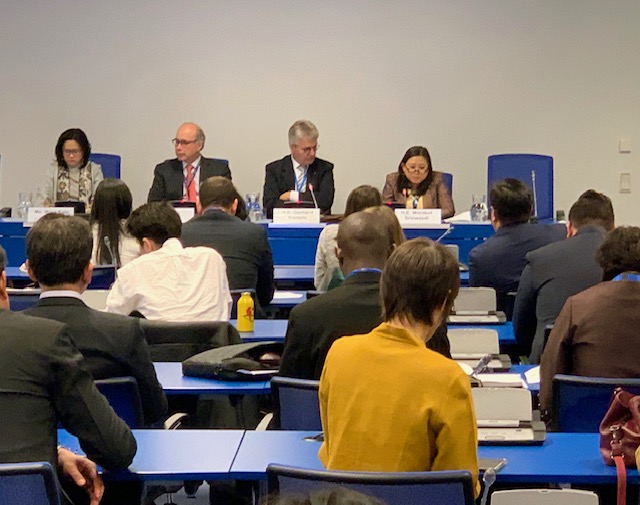 3. On 6 March 2020, Ambassador Sriswasdi arranged a bilateral meeting between Prof. Pongsak Angkasith, Executive Board Member, the Royal Project Foundation, and H.E. Juan Francisco Facetti, Ambassador and Permanent Representative of Paraguay in Vienna, together with Minister Maria Amarilla, Directorate of Strategic Affairs of the Ministry of Foreign Affairs. Paraguay is interested in implementing Thailand's Alternative Development programmes to address Paraguay's drug problem. Ambassador Facetti inquired about crop substitution, crop selection, market access and sustainable management of the said programmes. In response, the Thai side provided relevant information regarding Thailand's experiences and efforts led by His Majesty the Late King Bhumibol Adulyadej the Great, which will be continued and further implemented by His Majesty King Maha Vajiralongkorn Phra Vajiraklaochaoyuhua. The Thai side also affirmed its readiness to assist Paraguay in this regard.