IAEA Director-General's Visit to Thailand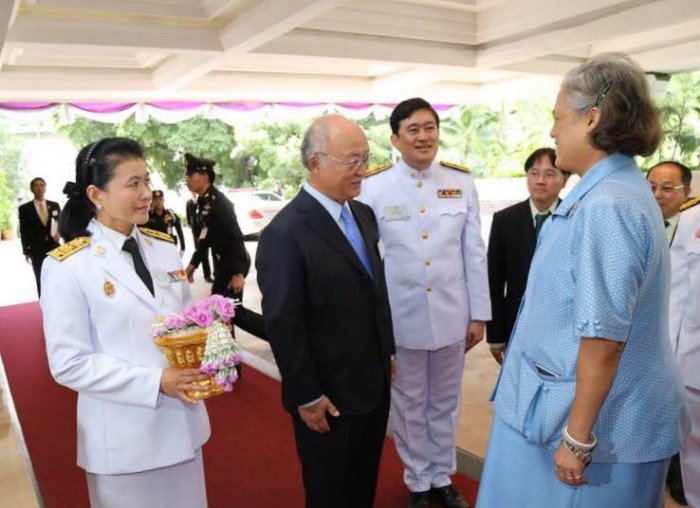 From 4-5 August 2016, Mr. Yukiya Amano, Director-General of the International Atomic Energy Agency (IAEA), made a visit to Thailand in order to participate in the International Conference on Nuclear Science and Technology 2016 in Bangkok, which was graciously presided over by Her Royal Highness Princess Maha Chakri Sirindhorn. At the Conference, Mr. Amano delivered a keynote address on "the Roles of Nuclear Technology and IAEA Contribution to Health and Environmental Issues in Developing Countries".
In addition, Mr. Amano also paid a courtesy call on the Prime Minister, Minister of Science and Technology, and Minister of Foreign Affairs of Thailand to discuss about the roles of nuclear science and technology in support of sustainable development as well as other nuclear-related issues concerning nuclear safety, nuclear security, nuclear safeguards and technical cooperation between Thailand and the IAEA.
During his stay, Mr. Amano also had an opportunity to visit the Office of Atoms for Peace, Thailand Institute of Nuclear Technology and Department of Rice, Ministry of Agriculture and Cooperatives, in order to see research centers and laboratories that work on different aspects of peaceful nuclear applications such as nuclear forensics, sterile insect techniques and rice mutation breeding.