Prince Mahidol Award 2021: Invitation for Nomination
Prince Mahidol Award 2021: Invitation for Nomination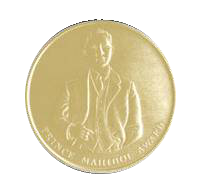 The Royal Thai Embassy and Permanent Mission of Thailand to the United Nations and other International Organizations in Vienna, has the honour to inform all interested parties that the Prince Mahidol Award Foundation of Thailand is soliciting nominations for 2021 "Prince Mahidol Awards".
The Prince Mahidol Award Foundation was established in 1992 to commemorate the Centenary Birthday Anniversary of His Royal Highness Prince Mahidol of Songkla, the father of His Majesty the late King Bhumibol Adulyadej of Thailand and the grandfather of His Majesty King Maha Vajiralongkorn Bodindradebayavarangkun of Thailand. After graduating from Harvard Medical School, His Royal Highness Prince Mahidol of Songkla dedicated his life to the advancement of medical and public health services in Thailand. He was subsequently named "The Father of Modern Medicine and Public Health of Thailand" in recognition of his contribution.
The "Prince Mahidol Award" is conferred annually upon individuals or institutions that have demonstrated outstanding and exemplary contributions to the advancement of medical and public health services for the betterment of society. The prizes consist of a medal, a certificate and US$ 100,000. All nominations are strongly encouraged to submit online at www.princemahidolaward.org by 30 June 2021.
In 2020, the laureates in the field of Medicine is Mr. Valentin Fuster, M.D., Ph.D. and in the field of Public Health is Mr. Bernard Pécoul, M.D., MPH.
Due to the current situation of the global pandemic of COVID-19, the Board of Trustees of the Prince Mahidol Award Foundation under the Royal Patronage of which Her Royal Highness Princess Maha Chakri is the Chairman has reached the decision to postpone the Presentation Ceremony of Prince Mahidol Award 2020 (which was scheduled to be held on January 28, 2021) to January 27, 2022, together with the Presentation Ceremony of Prince Mahidol Award 2021.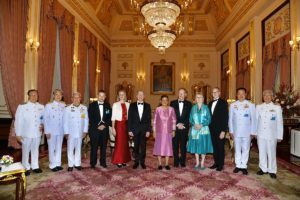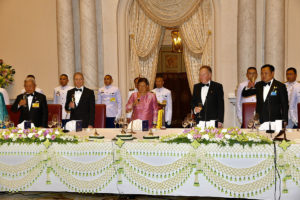 Photo courtesy of www.princemahidolaward.org
Submission Methods
1) All nominations can be submitted by three methods:
(1) PREFERRED METHOD: Submit online via the Nomination Submission Online. Nominators are
strongly encouraged to use this method. >>> ONLINE SUBMISSION <<<
(2) E-mail the nomination form and all supporting materials as attached files
to pmaf@mahidol.ac.th >> DOWNLOAD NOMINATION FORM <<<
(3) Regular mail delivery. Please send the complete nomination and all supporting materials to:
The Secretary General
Prince Mahidol Award Foundation
Mahidol-Bumpen Building, 2nd Floor,
Faculty of Madicine Siriraj Hospital, Mahidol University
2 Prannok Road, Bangkoknoi, Bangkok 10700, THAILAND
2) Nominations must be received no later than midnight local time on June 30, 2021.
3) Nominations that arrive after the deadline will be held over to the following year for consideration. Nominations that did not result in an award can be resubmitted or updated in subsequent years.
4) Self-nominations are NOT ACCEPTED.
For more information about the submission process, please contact pmaf@mahidol.ac.th
---
Prince Mahidol Award Foundation under the Royal Patronage
2nd Floor, Mahidol-Bumpen Building, Siriraj Hospital 2 Prannok Road, Bangkoknoi, Bangkok 10700 Thailand
Phone: +662-418-2568, 418-0917, 418-0220, 418-8615 Fax: +662-412-9717
for more in formation, please contact pmaf@mahidol.ac.th
or visit www.princemahidolaward.org